A trained and seasoned thespian and possessed of a true sense of theatre, there serenely strode Meghan, HRH Duchess of Sussex the aisle of St. George's Chapel on May 19, 2018 after having sniffed out the competition. What does she care about the bald dunce; he positively is of no consequence. When will people ever realise that when you come at blacks with the racial hatred, animus et al, you have given away your power and will never succeed.
Earlier in the week, Meghan, HRH Duchess of Sussex making her initial visit to the National Theatre, after having been appointed the Royal Patronage by HM The Queen.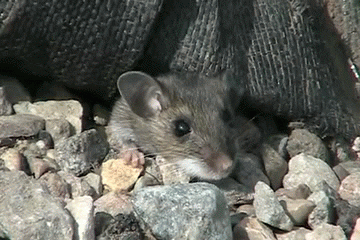 Mousy… mousy… mouse. Almost tough to watch, though, not really.
Mic drop!
Recently, I had an old scholar soul friend over for tea who decided, in true scholarly fashion, to play devil's advocate to challenge my prior post about the true source of the rift between the Cambridges and the Sussexes. Actually, it was an excuse to celebrate after my art-filled home was thrown into cold, stark darkness when the heat, power and water to my building simply upped and cut out for four interminably long days.
The preceding video was taken whilst besotted on recently discovered Prosecco, which explains why I could not remember the names of way too many of the artists featured. That aside, I put forth the argument that was it not queer that HRH Prince William, Duke of Cambridge who had proposed in Kenya still had not made it to Kenya on a tour as it is a Commonwealth nation? Even if Kenya was too predominantly black for TRH Duke & Duchess of Cambridge's tastes that left equally African, South Africa – also a Commonwealth nation, which by now they could have visited on tour. After all the RSA does have a large white population and a healthy expat and aristocratic English presence…
Yet there was HRH Prince William Duke of Cambridge in Israel, looking like the duped lapdog of the minor Kents who made no bones, with William's sanction of course, of their disdain at Meghan Markle being in their midst with the archly pretentious HRH Princess Michael of Kent brazenly sporting her blackamoor brooch to Buckingham Palace on Meghan's inaugural Christmas Lunch hosted by HM The Queen. Fact remains, Israel is neither a predominantly black nation nor is it a Commonwealth nation; he will one day be the head of the Commonwealth.
In his hard and fast obsessive campaign not to be upstaged by his taken-for-granted kid brother's unacceptable wife, there was William on the world stage playing god-only-knows what, interviewing a truly stellar scholar soul. How else was Sir David Attenborough to have responded but "Quite indeed" to William's bizarre remark about "glaciers being like children… unpredictable."
Far better that he stuck to his limited forays of hand-clasping, feigned blushing and clipped, jolly vacuous laughter after some banal joke – well-rehearsed ahead of time.
William has even taken to openly championing that mouthpiece of his vendetta with Meghan, HRH Duchess of Sussex and more importantly one which is unprovoked, his brother HRH Prince Henry Duke of Sussex, the DailyMail, in its spring clean up of Britain. Would that DM would truly clean up Britain and stop with the glaring race-baiting, gutter-sniping passing for journalism in their over-arching campaign against Meghan, HRH Duchess of Sussex. In years past, as DM had no use for Catherine, HRH Duchess of Cambridge, they always published photographs of her when her face is at rest, which is usually a rather cold, stark business.
Now that she has been reclaimed as the great white heroine, try finding any such photo of her. Indeed, their racially predatory and obsessed readership now claim her the epitome of elegance, grace, class, sophistication, style. How like that embarrassing relative's dog which will forever rush over and start humping your right leg, every frigging time, these hypocrites prove themselves!
Meanwhile, in the ongoing campaign by the minor Kents, William and DM at rebranding themselves as more appealing than the upstart American – that trashy, z-list, social-climbing actress and nothing but Wallis 2.0, they published this soul-baring article by James, the future Queen Consort's rudderless brother about his mental illness. He, of course, has the bearing of all the men in William's court; well at least, if he is not tall like all the others, he is definitely dark-haired – there is not a single blond amongst them. William definitely has a type.
Well, there you have it, stay tuned for, The Madness of King George… The Sequel, starring none other than King George VII – that never waves, never interacts, bullied and plain dense nephew of the admitted mentally disturbed and son of the archly dense head of the house of Cambridge.
On one thing, I never compromise, I restated to my guest: you don't like black people…. Go Fuck Yourself!
TRH Duke & Duchess of Sussex in Bristol, 1.2.2019.
______________________________________________________
As ever, thanks for your ongoing support and here's to your every dream being the most lucid and memorable adventure.
_______________________________________________________
©2013-2023 Arvin da Brgha. All Rights Reserved.