Indeed, not only did the Mail on Sunday lose, for a second time, in its ongoing racially predatory campaign against Meghan, Duchess of Sussex; however, William and Catherine's need to interfere and fuck with Meghan spectacularly backfired. Never mind that that snivelling, turncoat, little cocksucker, Knauf, thought to win jousting favour with 'big willy' but, alas, someone mightier than the Cambridges picked up the phone and put an end to their little shit-disturbing BS. Of course, Charles would have done no such thing but in a week that saw the guttersnipe Bourbon dolt out partying sans the hoochie mama, Bucklebury cannibal with choice bottomfeeders, the verdict was rendered and a nice resounding fuck you it also was to the Cambridges. Stupid people can ever be expected to do stupid shit and make an arse of themselves chaque fois.
In a fortnight that saw HRH Prince Charles, Prince of Wales, shook the hand by Rhianna – a Queen in her own self-made right, representing Barbados tell him and Sovereign's closet Queen heir to fuck off, chiefly owing to the way that Meghan, Duchess of Sussex has been treated by primarily the Cambridges, HM The Queen is understandably wary to have to suffer any more haemorrhaging of Commonwealth member states of which she is symbolic head whilst she remains Sovereign. Days later, before Prince Charles could get settled in from returning from Barbados, William and his attempt to sabotage Meghan, Duchess of Sussex's suit against the Mail on Sunday spectacularly failed.
The Sunday following Meghan, Duchess of Ssusex having wiped arse with both Mail on Sunday and the Bourbon cutthroat boor, there is nothing short of a full offering of the rebranded bastard dolt as vulnerable, mentally sensitive and an all-around, great regular sport, getting down and singing along… mon blasted cul. He even did a podcast with Apple – that's right, the same Apple with whom Prince Harry, Duke of Sussex had previously appeared in a mental health series with Oprah. And what pray tell was wittle pea-brained Billy's podcast about – why raise your rear right leg and piss for joy, mental health… no shit! Just like his commoner emasculating, Bucklebury hoochie mama, carrying a briefcase, his Kensington Palace PR lackies demanded Apple come at the snap of a finger. All this reinvention of the square wheel that is lumpy cold, abandoned porridge, William, was all up in the kingdom's face, looking as listless as limp lettuce with no less than 6 articles wasting valuable column inches on the DailyMail's front page. So out come Tina Turner, god knows he would not have favoured someone black. Then there was specious crap about AC/DC; that's right, right there in your faces big Willy is telling you, he just loves his lapdog Knauffie and you just don't get it… an isle of gullible dumbasses, indeed.
https://www.dailymail.co.uk/news/article-9606099/SARAH-VINE-Prince-Harry-playing-foolish-game.html
https://www.dailymail.co.uk/debate/article-10275769/SARAH-VINE-rare-insight-Prince-Williams-charming-character.html
What's more, the same sycophantic Sarah Vine praises William for discussing mental health issues with Apple, after having criticised Harry for previously doing same with Apple on the same subject in collaboration with Oprah Winfrey. You simply cannot make this boldfaced disingenuous posturing up. What all this reveals, is how blissfully unaware and frankly stupid both William and Catherine are. Somehow, these two meanspirited, shit-disturbing, prejudiced, small-minded clowns fail to realise, in Knauf coming forward and running to the court on their behalf, that it reveals who all along, have been the architects of Meghan and Harry being treated like shit in the tabloid medium.
Just look at that face – that of the pernicious, bigoted, alcoholic, chain-smoking bully, who on the cusp of the courts decision in Meghan's case against Mail on Sunday, was out gallivanting sans the self-toxic vampiric used up broodmare. No doubt, he and his nez brun lackeys were out fiendishly anticipating the court's imminent decision that would see the escaped, cowardly runaway slave, resoundingly losing against Mail on Sunday. One of the reasons why William ever clasps his hands in public, is to hide the nicotine stain on his fingers; of course, he also clasps those hands because they are a control mechanism to keep the tightly choreographed and scripted spectrum bully from ever betraying the fact that he is what he is – just a damn, dumbass Bourbon bastard.
Days later, there was HRH Prince Charles, Prince of Wales being side-lined as his mother, HM The Queen was removed as head-of-state by the newly installed President of Barbados on November 30.
Still, a few days later and the emasculated, cowardly Bourbon bastard suffered yet another defeat at Meghan, Duchess of Sussex's hand as the court on December 2, ruled in her favour in her suit against Mail on Sunday. Suck on that, the obsessed, pernicious couple with two 9s between them, who do nothing but bitch, whine, complain and weed out any dark impure specimen from their court.
Mere days later, December 8, which had been planned as another celebration over Meghan, which of course did not materialise, there was Catherine, HRH Duchess of Cambridge, in a red version of the black Catherine Walker that she wore to HRH Prince Philip, Duke of Edinburgh's funeral on April 17, 2021. That red was to send up the red Carolina Herrera dress worn by Meghan, Duchess of Sussex almost a month earlier in New York City when Prince Harry, Duke of Sussex presented military awards at the Intrepid, moored on the Hudson River in mid-town Manhattan's West Side.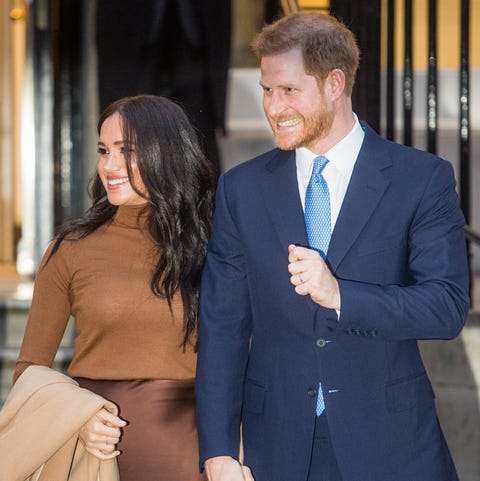 The date, December 8 was chosen as it was on January 8, 2020, the eve of Catherine's birthday, that the Sussexes announced their intention to step back from Royal duties. Naturally, the Cambridges seethed at the timing of the announcement as it was seen as a retaliatory slight for HM The Queen's 2019 Christmas Day Message. That Christmas, 2019, message many were expecting to see the Sussexes with Archie; however, as the Australian and South African tours had proven so successful, plus the fact that William was incandescent with rage at Meghan's interview with ITN's Tom Bradby whilst on tour in South Africa as it eclipsed the Cambridges' fuck-all boring tour to Pakistan, the Bourbon y Bucklebury racially predatory duo would exact their revenge.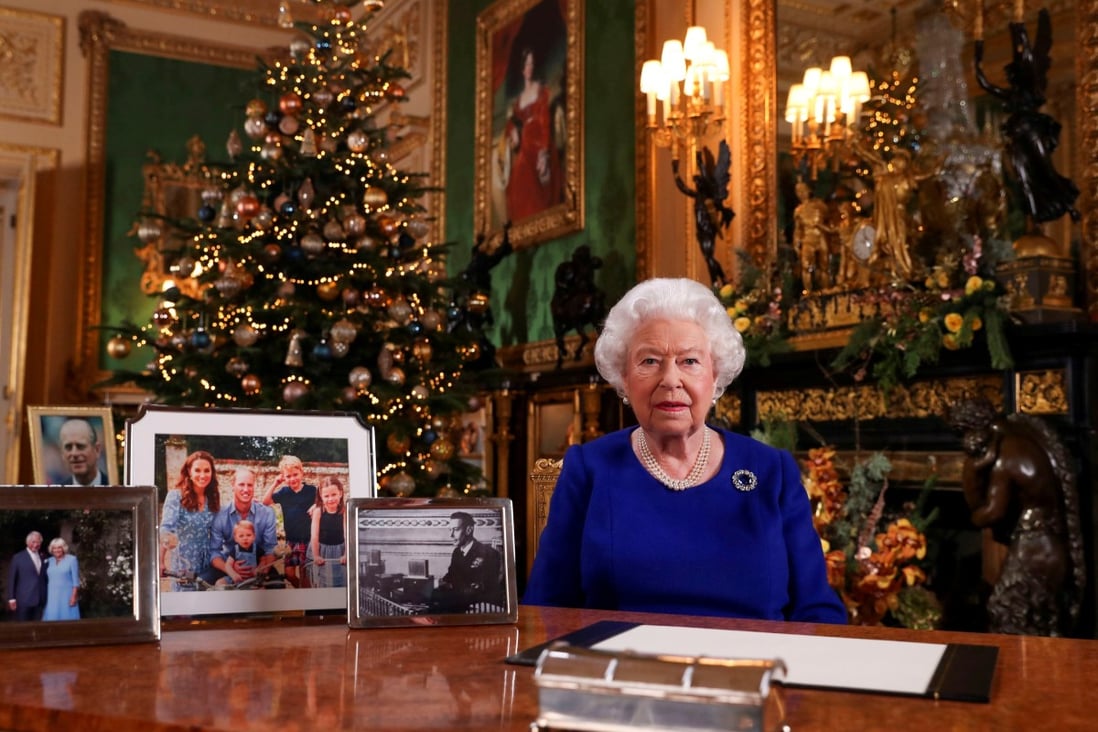 Naturally, the Cambridge's retaliated by having the 5 Sovereigns featured with the only happy family featured, being Catherine and her brood of trifling coalminer pedigree. HM King George VI, HM The Queen, HRH Prince William, Duke of Cambridge, HRH Prince George of Cambridge and HRH Prince Charles, Prince of Wales. This was the pernicious slight of hand by the Cambridges that would muscle the more popular Sussexes out of picture.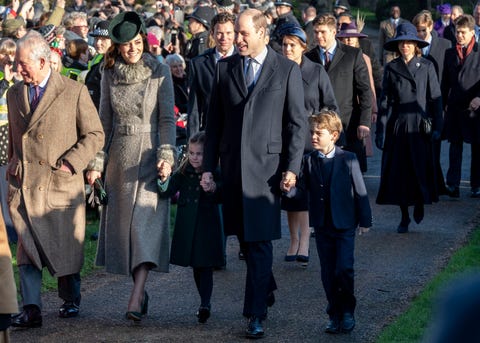 This, of course, was followed thereafter, by the Cambridges: El Duque de Bourbon y Bucklebury and his hoochie mama replete with their scared, clueless coalmining offal in tow for Christmas Day service at Sandringham. All this whilst the Sussexes were away in Canada, seeking relief from the Cambridges' orchestrated tabloid scorched Earth campaign against removing the negro from their midst. Naturally, it was very clear to Harry & Meghan that they were being kicked out, yet again, just as they were bullied out of Kensington Palace. So whilst on Canada's West Coast, calls were made, plans were set in motion, one's resolve was affirmed. Just like that, as when saying to hell with the apartment next-door the Cambidges at Kensington Palace and moving instead to Frogmore Cottage, now it was time to simply leave the suffocating bullying web of the Cambridges, their households and the sycophantic tabloids, which were only too eager to lynch some goddamn black woman being in their midst and a damn Yank to boot. Well no matter what they do, the toxic dullards just keep on losing… This has never finally been about Meghan but how utterly obsessed the non-aristocratic, coal-mining Bucklebury hoochie mama just keeps on obsessing and lashing out at the black 'thing' being and having been in her kingdom.
Just as at the recent Royal Variety Performance, there was Catherine, breaking with royal protocol by then having her non-blood royal relations in the royal box. On December 8, 2021, there were the same non-blood royal Middleton family members sat in Westminster Abbey and ahead of blood royals, HRH Princesses Beatrice & Eugenie, plus Zara Tindall who is of royal birth. As there were no senior royals invited to their Carol Service, hosted by Catherine, the Cambridge broodmare could damn well do as she pleased.
Naturally, HRH Prince Edward, Earl of Wessex had no desire, as son of the Sovereign, to be sat behind the Middletons, thus he was not in attendance. Naturally, as Catherine could do no wrong and does not give a damn and as she wanted to telegraph how the new 21st century royals would look, she saw fit to have her closeted brother's French wife, Madame Plotte-Visage herself, wear a pantsuit to Westminster Abbey. Of course, as vampiric coalmining fare is rather tight with her drag king henchperson, Sophie, Countess of Wessex, there too was she in white pants but at least, Sophie sought not to be too offensive by hiding her pants beneath the large burly coat.
One simply does not wear a pantsuit to a service at Westminster Abbey… but alas, in a move that betrays her coalmining pedigree, Catherine could not care less and has Prince Harry's emasculated brother, fall into line so that her sister-in-law can set a new style precedent…. just can't wait for HM The Queen to die, indeed. The most riveting insight into the Cambridges relationship was deliberately not edited out of the BBC's 2019 special, A Berry Royal Christmas. Just look at what a controlling, vile, emasculating toxic person Catherine is to the future Sovereign. He, of course, utterly pussy-whipped and having lived a lie for a life, knowing that always one must keep hidden whom his biological father truly is, there he is neurotically rubbing his wrist and embarrassingly looking to see if anyone noticed him brushed off as a damn fool. But damn homie, cameras never lie. Those priceless few seconds of unmasking BBC footage, are precisely why wittle Billy is pissed at the BBC and went after them about Martin Bashir and again ran to ITV for bully Catherine's hosting of a kissmeass Carol Service as if the BBC glitterati did nothing more than eye-roll and further ridicule that blasted bald oaf.
What this blissfully toxic couple – they are both self-toxic and also toxic towards each other; plus, to top it off, they are task companions, which means that when not harmonious, it is Who's Afraid of Virginia Woolf 24/7. He is snickering and they are probably bitching and hissing at each other in the above shot. As the Sussexes no longer eclipse them for being active senior royals, the Cambridges no longer engage in copycat behaviour of touching, holding hands, looking lovingly at each other, for which the Sussexes remain known. That aside, what the Cambridges fail to grasp, is one of the most important laws of the universe – one has no right to interfere in the lives of others. You own no one. Neither Harry nor Meghan are property of the Cambridges. Period. Just as Emily Maitlis had no qualms about eviscerating the barrel-hipped (common Porchester body type) no-sweat tool with a proclivity for lamb, veal and other minor meat, so too will the BBC bring its considerable full weight to bear in exposing the Cambridges for who they truly are if further bullied by William. It has frankly gone too long and too far – no one taking to task the Cambridges for their racism, bullying, interference, using the tabloid medium to do their dirty work and, most of all, what it has cost HM The Queen's legacy with Barbados being but one example.
As ever, life is like a flying dream; if you look down, you're fucked. Enjoy the ride and fear no one!
________________________________________________________________________________________
©2013-2023 Arvin da Brgha. All Rights Reserved.